First steps
The first consultation with an infertility treatment specialist
The first consultation at the Klinika Bocian is not just about diagnosing and preparing an individual treatment plan. It also involves the first meeting with the attending physician who will supervise the whole therapy and closely monitor all procedures.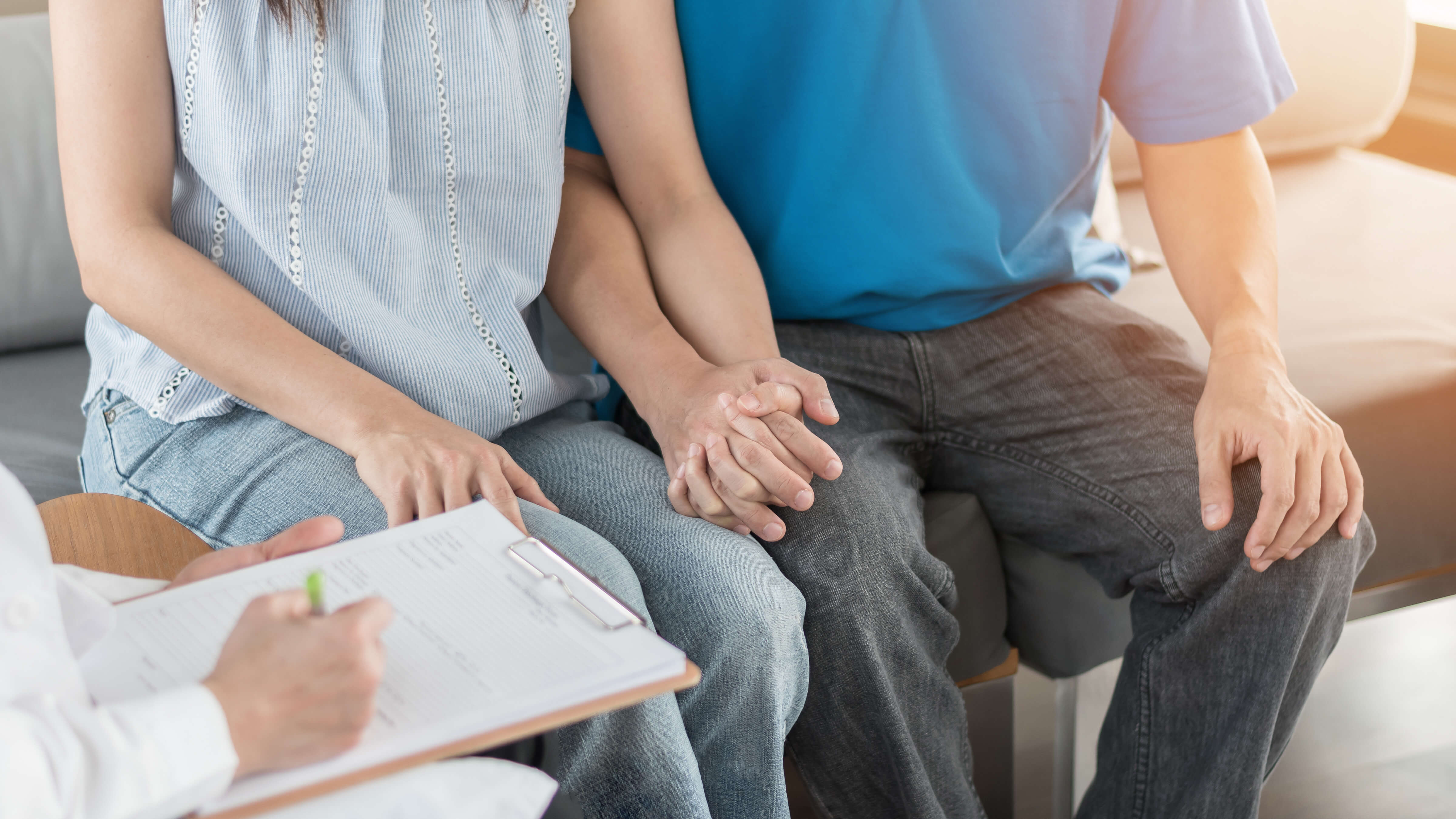 First steps
The first consultation with an infertility treatment specialist
During the first consultation, you will meet your attending physician, who will carry out the necessary tests and establish your individual treatment plan.
How to prepare?
Female patients may participate in the first infertility consultation infertility treatment clinic on any day of their cycle.
Before the semen test, a man should refrain from sex for 3 to 5 days and avoid alcohol consumption during that time.
We recommend that a couple participate together in the first visit, as this helps in comprehensive diagnostics.
We recommend bringing with you:
Informations about past illnesses, medical procedures, particularly IUI and IVF, if they have already taken place.
Current laboratory tests and scans, if they have been previously conducted.
Current medical history including hospitals discharges, medical certificates.
You don't need to do any fertility tests before arriving.
During the first visit
Duration:
about 40 minutes
A thorough medical history taken from both partners, analysis of the medical condition to date and of the available medical records.
Gynecological examination of the female patient.
Transvaginal ultrasound examination.
If necessary, the patients are referred for additional tests which can be performed directly at the Clinic.
Often on the same day, after obtaining the test results, the doctor meets the couple again and discusses further treatment plans. If there are medical indications, patients may be directly qualified for either insemination or IVF.
After the first visit - what next?
You will receive an individual treatment plan, adequate to your health condition and needs. The attending physician will supervise the entire treatment process.
How much does it costs?
The first consultation costs PLN 600/500. The price includes a gynecological and ultrasound examination, medical history interview, analyses of tests results and establishing a treatment plan. Check price list
We're here to answer your questions
There are no bad questions - we are here to help. Our professional will be happy to talk to you, provide advice and clarifications concerning visits, tests, procedures, and our treatment methods.
CONTACT A PROFESSIONAL AT THE CLINIC OF YOUR CHOICE:
Contact our professional
+48 533 331 350
Our team
Professionals spend as much time on patients as their medical situation requires. For us, it is most important to understand exactly what causes difficulties getting pregnant and to offer proper treatment.
Frequently asked questions
Asked questions
1

How to prepare for the first consultation at our clinic?

We recommend that both of the patients appear at the clinic for the initial consultation since infertility may have female or male factor. Read more

2

How long should i wait for the consultation at your clinic?

Time is very important factor in infertility treatment. That is why we try to schedule an appointement as soon as possible, so that patients can start the treatment immediately if needed. Read more

3

What are the treatment methods can be offered for couples diagnosed with infertility?

Particular treatment methods, starting from medications till IVF, are chosen individually, depending on stage of treatment and main infertility factor. Read more

4

How long does fertility treatment take?

The duration of infertility treatment depends on many factors, especially on state of health of the patients, undergone deseases in a past and diagnosed problems with fertility. Read more
About Klinika Bocian
The Klinika Bocian is one of the leading providers of infertility treatment in Poland. For 17 years now, we have been helping couples trying to have a baby. Thanks to our ability to properly diagnose infertility and offer effective treatment methods, thousands of couples have become happy parents. Currently in Poland we have 6 clinics located in Białystok, Warsaw, Katowice, Poznań and Szczecin. Our clinic network also includes a clinic in Latvia – My Clinic Riga.
About 30,000 patients use our medical services annually.
Learn more about our success rate and effect of treatment.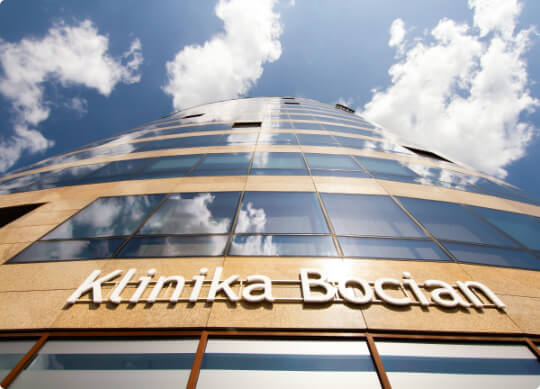 Gallery
Gallery
The work at Klinika Bocian captured in the photos: tests, medical procedures, treatment of infertility, doctors offices and laboratories.