Monika Zbucka-Krętowska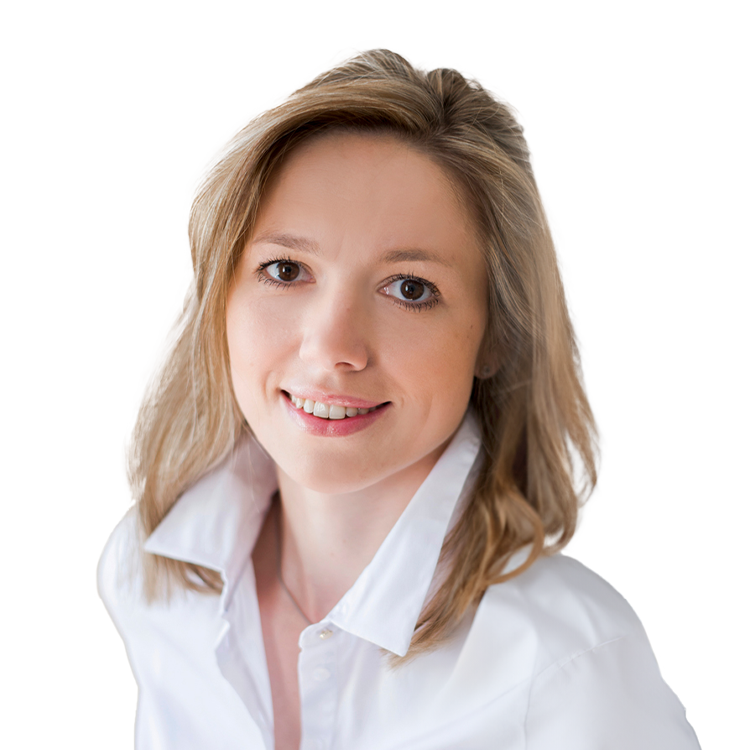 Book an appointment
M.D., Ph.D.
Monika Zbucka-Krętowska
GYNECOLOGY AND OBSTETRICS SPECIALIST
Book an appointment
She graduates from the Medical University in Białystok. She specializes in obstetrics and gynaecology, endocrinology, and children's and girls gynaecology. She conducts prenatal diagnostics, pathologies of pregnancy, infertility treatment, women and girls endocrine disorders, menopausal hormone therapy.
Education and trening:
Education and trening:
Medical University of Bialystok
Gynecological Department, Hospitais da Universitade de Coimbra, Portugal
Gynecological Department, Boston University School of Medicine/ Boston Medical Center, USA
Gynecological Department and Department of Genetics and Reproduction, Caen, France
Kings College Hospital, Londyn, Great Britain
Stem Cell Institute at James Graham Brown Cancer Center, University of Louisville, Louisville, Kentucky, USA
She received a scholarship from the French Government
Most important certifications:
Most important certifications:
Fetal Medicine Foundation certyfication in the field of ultrasound examinations in prenatal diagnostics
Polish Society of Gynecologists and Obstetricians certfication
Introduction to Clinical Research'- Vienna School of Clinical Research certyfication
Publications:
Scientific achievements include publications in prestigious medical journals on:
problems of prenatal diagnostics and early markers,
pregnancy pathology,
human reproduction,
infertility,
pathology of the women reproductive organ,
stem cells,
cancer diseases in women in the reproductive age.
Languages:
Languages: