Professor Lechosław Putowski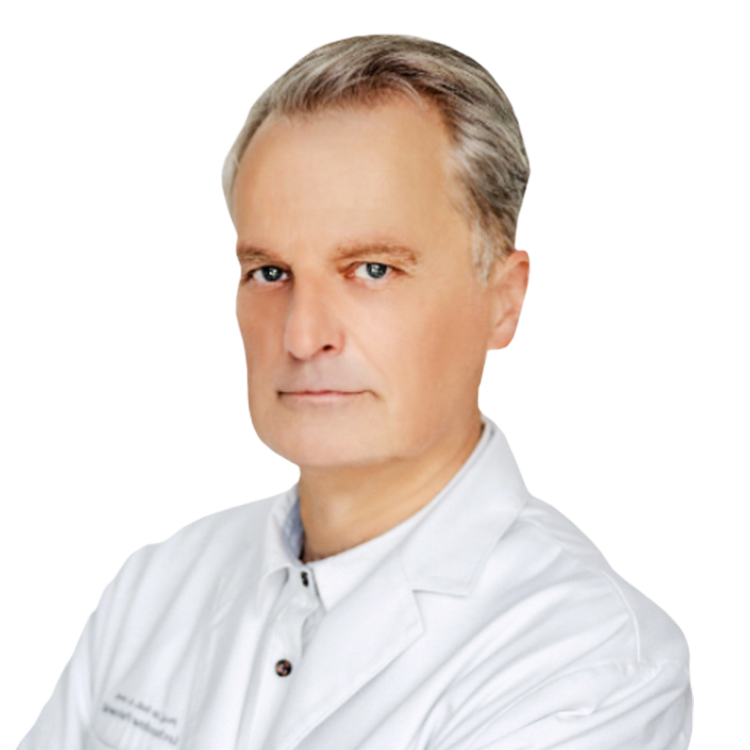 Book an appointment
M.D., Ph.D
Professor Lechosław Putowski
GYNECOLOGY & OBSTETRICS SPECIALIST
Book an appointment
He is a specialist in the field of obstetrics and gynecology, gynecological and reproduction endocrinology and endocrinology. He occupies the position as Director of the Academic Department and Gynecology and Gynecological Endocrinology Clinic at the Medical University in Lublin, Director of the Gynecology Clinic at the 1st Military Clinical Hospital with Polyclinic of SPZOZ in Lublin and consultant of the Faculty of Health Sciences, Medical University in Lublin. He was numerously awarded by the Rector of the Medical University of Lublin for the scientific achievement and outstanding results of the scholar work. He also received a mention as " Remarkable Doctor", he got his credit by the Minister of Health "For his work to the health protection". He also got an individual award from The Minister of Health and Social Care for the series of work relating to the "Autocrine regulation of ovarian determinative activity". Participant of numerous nationwide and foreign conferences, a member of various scientific societies.
Scholarships:
Scholarships:
Clinical scholarship: Visiting Clinician Program w Oak Brook Fertility Center, Chicago, USA
Scientific and clinical scholarship: Bundesministerium fur Gesundheit (German Ministry of Health) at Institut für Reproduktionsmedizin, Westfälishche Wilhelms-Universität, Münster, Germany.
Scholarship of the Kościuszko Foundation, in Institute for Cancer Research and Molecular Biology, Temple University, Philadelphia, USA
Fullbright scholarship, Department of Reproductive Endocrinology, University of Maryland, Baltimore (USA)
Doctoral scholarship, Medical Academy in Lublin
Scientifics societies:
Scientifics societies:
Lublin Medicine – Medical & Wellness Cluster
The Polish Society of Endocrinology
Lublin Scientific Society
Special Interest Group Andrology – ESHRE
European Society for Human Reproduction and Embryology – ESHRE
Fullbright Polish Scholarship Association, International Society for Interferon and Cytokine Research
Polish Society of Clinical and Experimental Immunology
Languages:
Languages:
Membership:
Scientifics societies:
Member of the Team of Experts at the Minister of Health and Social Welfare working on the act project on the collection, storage and transplantation of reproductive cells, gonads, embryonic and fetal tissues and reproductive organs or their parts.
Member of the Team at the Minister of Health and Social Welfare for developing standards regarding conducting in vitro procedure financed from public funds.
A member of the team at the National Health Fund established to define the scope of activities included in the "IVF Procedure" and its valuation.
Member of the Expert Team which is to work on the Central Database of Healthcare Services (BŚOZ) in the field of Endocrinology.
Member of the ESHRE Early Pregnancy Expert Team.
Member of the Reviewers' Team of the Development Medicine Department.
By the decision of the National Consultant in the field of Gynecology and Obstetrics, Professor is a member of the team developing the educational program and the organizational scheme of the specialization module "Gynecological endocrinology and reproductive medicine".